Mrs. Moamongla ~ Associate Pastor
Dimapur Ao Baptist Arogo Women Ministry started as a fully fledged ministry from 6th April 1960. The Ministry began its journey under 12 Women Deaconess (Tenzükla) and among them 4 were chosen to lead the ministry. The ministry was placed under the able leadership of Late Mrs. Merenlemla (Aonokpu) as Tesayula, Mrs. Jungmalemla (Waromung) as Secretary, Mrs. Repasongla as Treasurer and Mrs. Toshinaro as Chowkidar. With Rs. 30.5 in their account, the Women Ministry began its faith venture. The then Tesayula began her ministry without salary and it was only in the years 1966, that the Women Ministry bestowed her salary of Rs. 10 per month.  In the year 1967 Mrs. Tsünula (Khonoma) donated an additional sum of Rs 5 into her salary; adding up to that she was given a tin of kerosene annually. In the year 1973 Mr. & Mrs. Tzüdimeren (Changki) willingly offered to sponor the salary of Chowkidar of Rs. 10. This was the humble beginning of the said ministry, under God's leading hand and generosity of believers.
In due course of time, the need for a theological graduate and with a wider perspective for the ministry to work, Tesayula was changed to Associate Pastor (Women) and so Mrs. Rongsenchila (Mokokchung), a graduate from Calcutta Bible College was installed as Associate Pastor (W) on April 1981.
The first dynamic participation of Women Ministry in DABA was the hosting of 1966 New Year feast. The Mother's Day program was 1st celebrated under Mrs. Merenlemla. In 1978, Father's Day was celebrated under the then Tesayula Mrs. Jungmalemla (Waromung). 55 Years since its inception, the ministry now has a strength of 69 Tenzükla from the 8 fellowships and 1 prayer cell and the ministry is headed by Mrs. Moamongla Aier, Associate Pastor (W) (süngratsü) and Mrs. Rongsenchila, Secretary (W)  (Khensa).
Seeing the need to develop self-esteem among the girls thus enabling them to climb the ladders that life has to offer, the Women Ministry in 1998 opened a hostel by the name Abigail Home; resounding very much to the character of Abigail in the Bible. The hostel accepts female students from any tribe and tongue on a first come first basis. Apart from developing self-esteem which is the motto of the ministry, it aims to give the world good and dedicated leaders. 
The hostel offers a total of 35 seats for girls in higher secondary studies and also college going girls. There is also a provision where 5 seats with 2 years free mess is reserved for daughters of full time Church workers. However, a student cannot avail this provision if one parent is employed or salaried.
The Women Ministry offers seminars, trainings, retreats and other educational and spiritual programmes for the hostellers.
This is a club of fully dedicated women with a purpose to add beauty to the worship service. They do flower arrangements and other related tasks in the church on worship days and also on all church special occasions.
This club was formed in 2006 with 28 women as its first members. Today this club has 43 members selected from different fellowships. The club is headed by a Convenor and a Secretary. 
Women Ministry have worship service every Thursday morning from 08:30 a.m. of which the last two Thursdays of each month are held in each respective fellowship.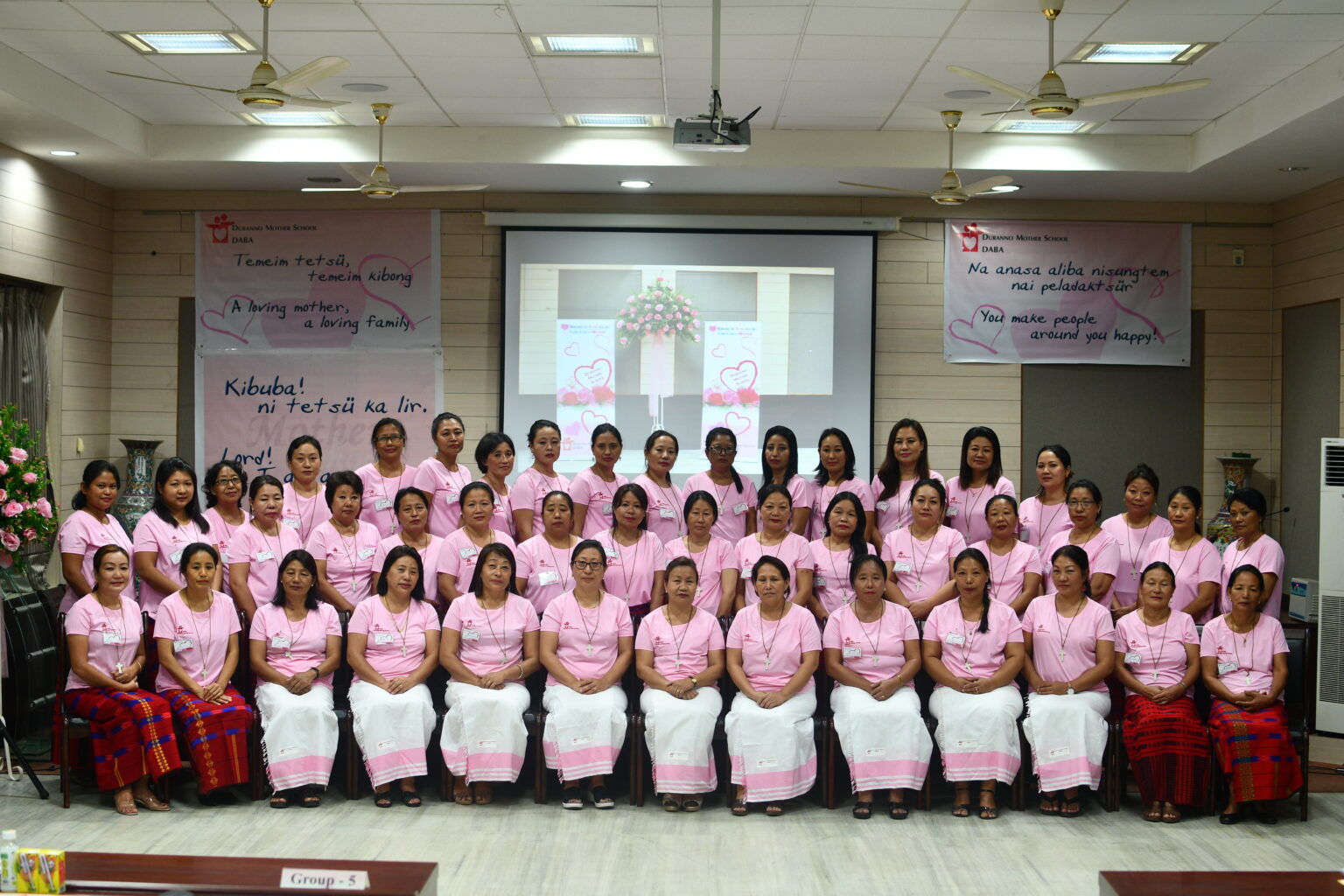 Knowing its importance and vital role in a worship a 40 member Choir was first formed way back in the year 1969 under Mr. Imkongmeren as Choir Master. Acknowledging the necessity after the span of 30 long years on 2nd Sept. 1999, a five member Music Committee was formed in DABA under Lt. T. Lisen Longkumer as Convenor. As the Church witnessed its massive growth in terms of membership and in the ministry, the need of a fulltime worker was unavoidable. Thus, with its great vision and mission the church inducted Mr. Talimeren as first Music Director in 2003. By 2007 Church Choir was started in all the Fellowships under the leadership of a Choir Master. Today we have eight adult choirs, one Youth Choir and an Intermediate Choir.
Right now the ministry is confined within the church with little outreach ministry in mission fields. Choir in each Fellowship takes care of leading hymn singing in every worship services besides singing the occasional special songs. Once a month two Fellowship choirs present special song in combine worship and a Fellowship leads Praise and Worship. We also have a ministry during bereavement wherein we comfort the bereaved family (ies) by singing hymns and spiritual songs. We have Basic Sight reading training to all the church members, and Scholarship facility to those aspirant church members who have the intention of helping the church in the future. We also have a Music Hall with all the latest facilities. Besides, we have regular Music Training for the Choir Members and Crush Course for the Choir Masters.
Contact: talimerenlkr@yahoo.com/ +91 9436 600 999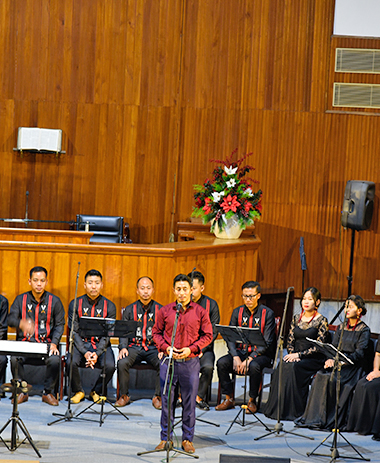 Mrs. R. Asenla Jamir Director
Contact: senjr22@yahoo.com/ +91 8974 850 053
Christain Education Ministry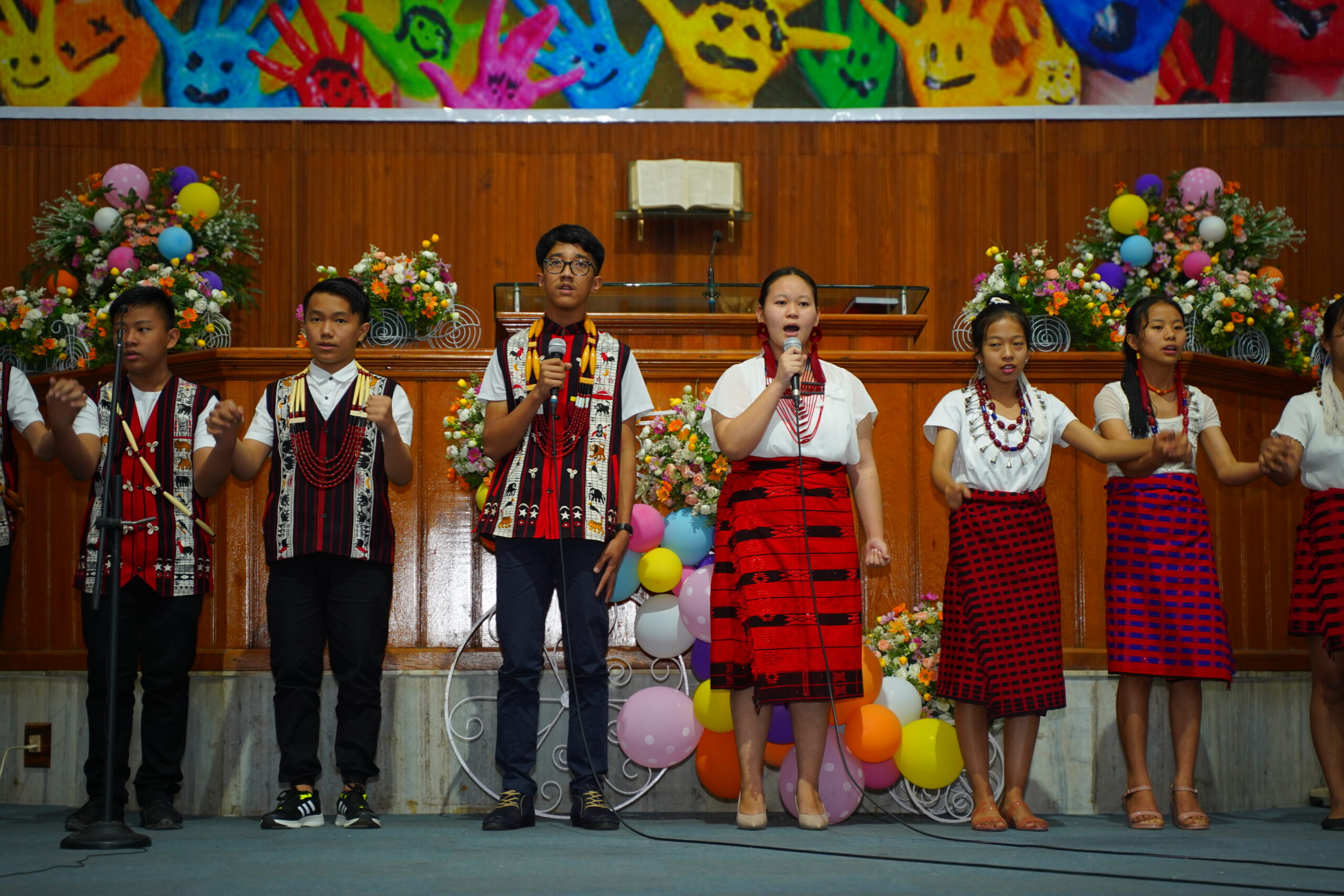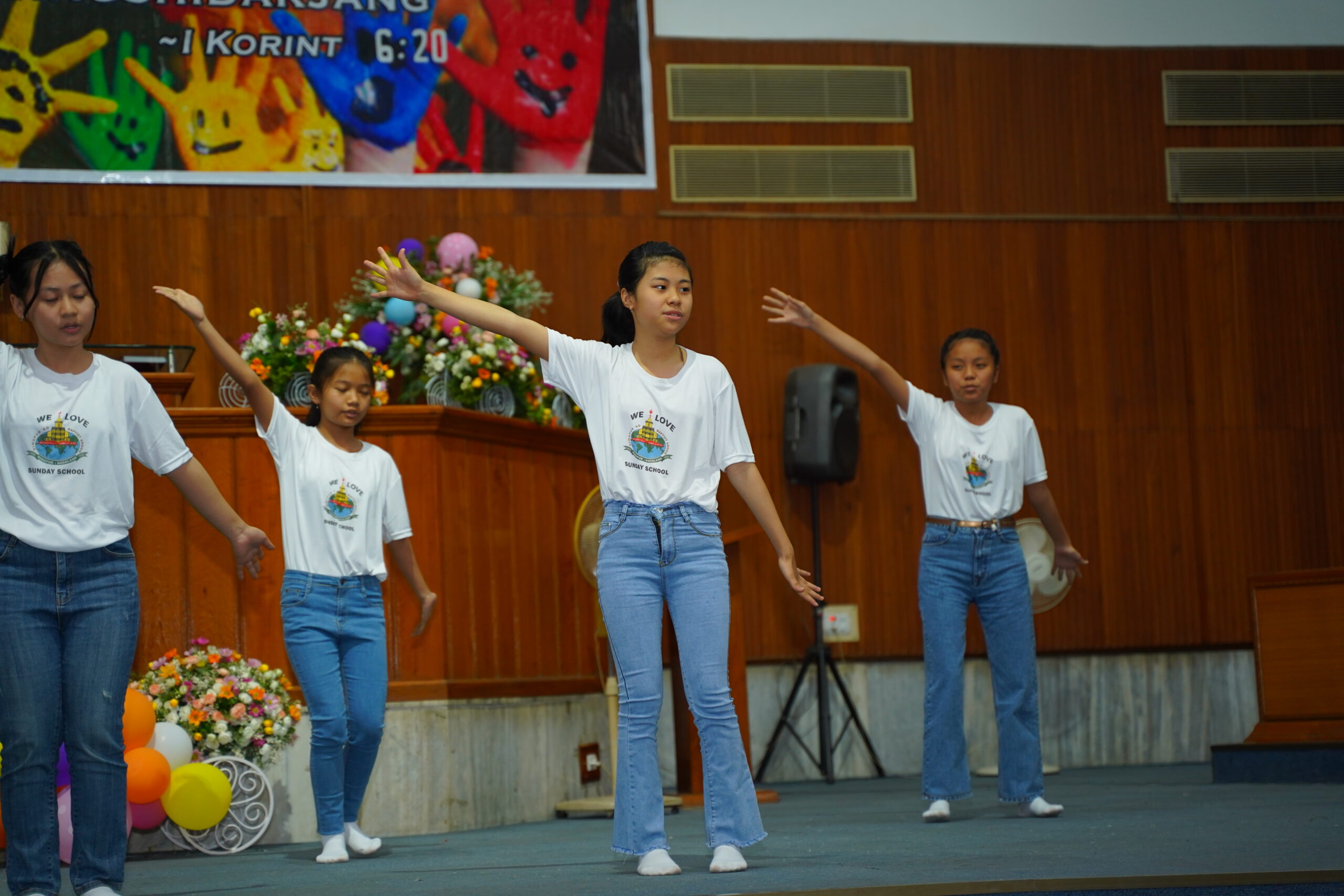 Initially Christian Education ministry started with the name Sunday School Department after which Child evangelism department was later started. Both these ministries were considered as two different departments. However, in 1991 the two departments came under the same department and was named Christian Education Department. But again in the year 2009 the name Christian Education Department was changed into Christian Education Ministry (CEM).
In January 1969 under Pastor Lt. N. Tatong the first Sunday school was started in DABA with Mr. Supongrepba and Mrs. Ruth Tajen as the first teachers. In 1976 under Lt. I. K .Zulu (Mangmetong) the first Sunday School Board was started. It was only in the year 1991, that the 1st of that the first Christian Education Director in the person of Mr. Imtionen (Unger) was appointed.
Today the DABA Christian Education Ministry stands under the leadership of 1 Christian Education Director, Miss R Asenla Jamir, 12 Incharges.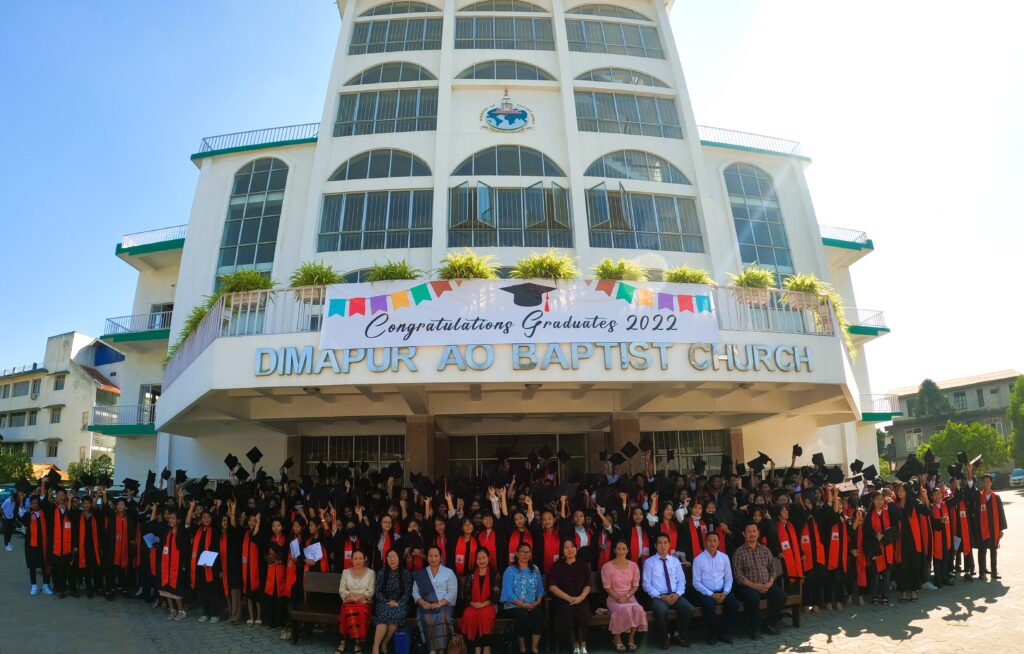 The ministry has 185 teachers (149 Sunday school teachers and 36 child teachers) and a total strength of 3240 children in 12 Sunday school sectors under 8 fellowships and 1 Prayer Cell.
The DABA Christian Education Ministry also consists of a 12 member board committee presently known as DABA Christian Education Board. DABA Christian Education Ministry under the Christian education Director along with the Christian Education Board looks after the Sunday school as well as Child evangelism.  
The central vision and aim being the all round development of the Child the DABA Christian Education Ministry aims and tries to organise different programs adhering to the need and development of the Child so as to create and establish an environment catering to the physical, social, mental and spiritual needs of the children. The ministry through different ways and means aims to inculcate spiritual, moral, social values thus keeping in mind the best interest of the child.
Sunday School Kaket Metetjem Sentong &
Tesayur Training
05 February 2022
1. Organising one week vacation Bible School in and around Nagaland.
2. Organising creative workshops and various competitions.
3. Inculcating and educating children on environmental issues through different seminars and workshops.
4. We organise Bible based competitions.
5. We organise and develop children related kid's games.
6. We organise an annual day long picnic cum games outing.
7. We offer trainings to teachers.
8. We also hold a Graduation ceremony for outgoing students.
9. We organise theme based one day talent presentations.
10. We visit churches in and around Dimapur Town.
Dr. N. Moa Imsong Counseller
Contact Us: moatemsula@rediffmail.com/ +91 9436 830 821
We Are Happy To Guide You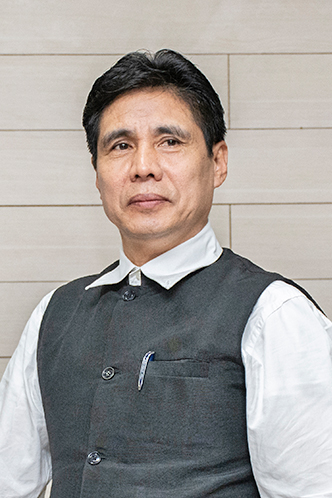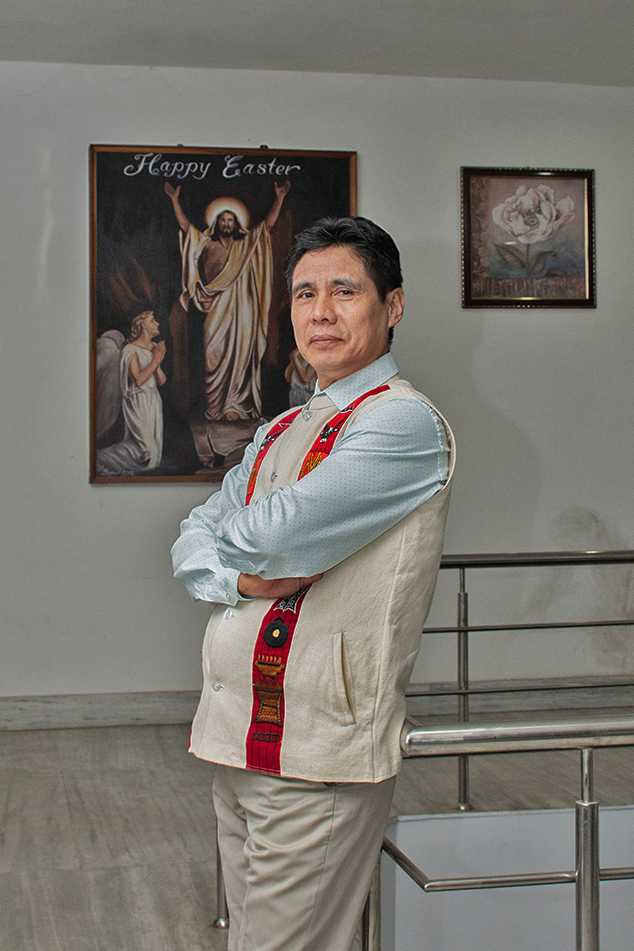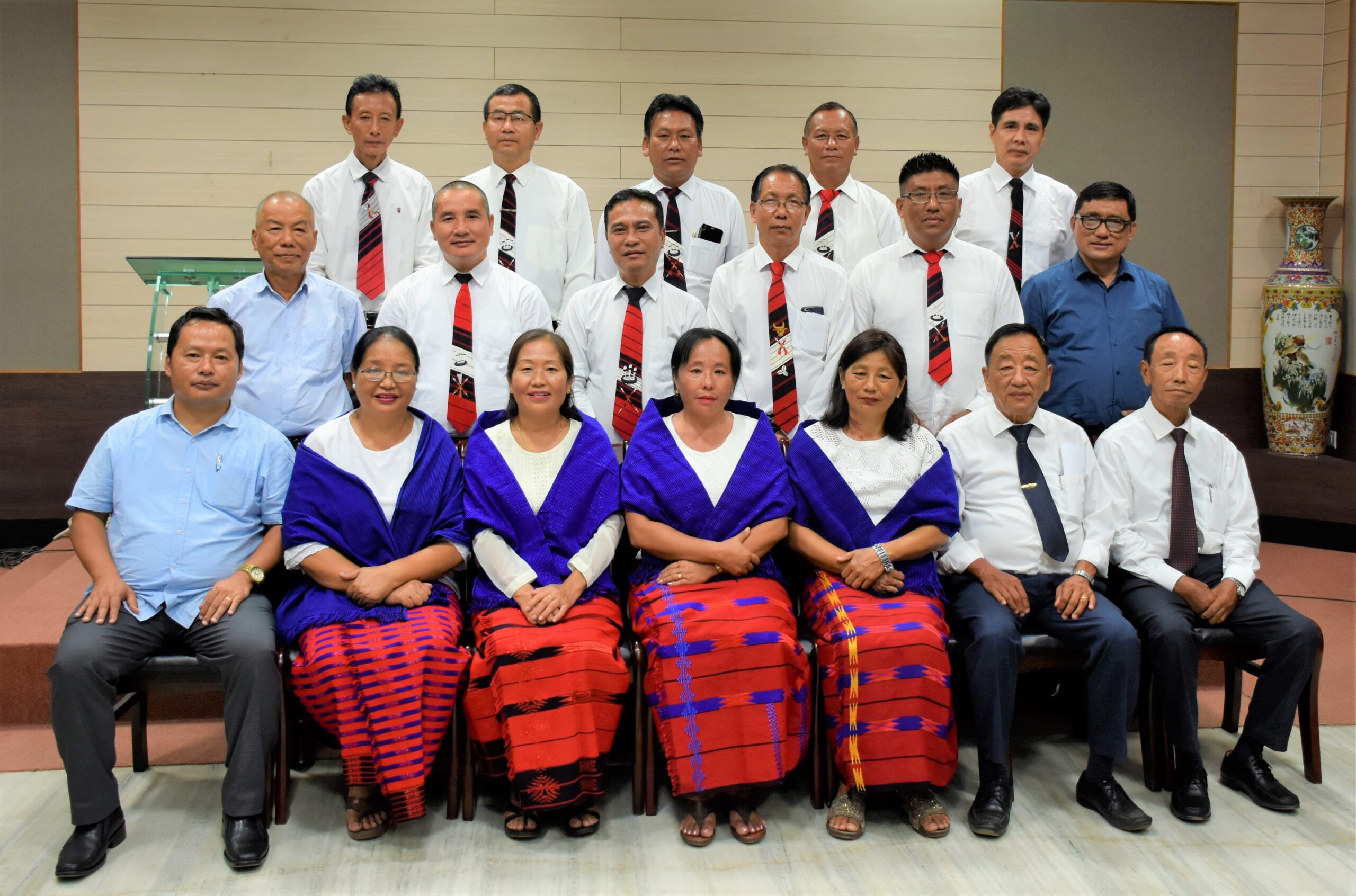 This ministry was started in the year 2010 made possible by an amendment in the Church Guideline. This ministry attempts to penetrate families and witness Christ to them and also to bring families closer to God and to the church. It seeks to provide counselling to those in need, set up prayer cells and thus support the church.
HECM has a committee that comprises of the Counsellor who is also the Convenor, 1 Associate Pastor, Home Evangelist, 8 short term Home Evangelists, 2 deacons and 2 church members. This committee decides and plans and with the approval of the Deacon Board implement those plans. Each fellowship has a team of short term evangelists, its members in proportion to the size of the fellowship. Moreover, each fellowship has a team leader and asst. Leader to help carry out the ministry.
Prayer & Healing Ministry
The HECM carries out a ministry called Prayer & Healing Ministry which includes conducting a Healing Service every Wednesday from 6:30 a.m. to 10:30 a.m. There are around 110 prayer warriors who involve in this ministry. They are also grouped and organised like the short term evangelists with a fellowship team leader guiding them.
We select a group of people and offer them basic counselling training for 40 hours and assign counselling ministry to them in their respective fellowships.
We give pre-marital counselling to youngsters.
We give marriage counselling to those to be married couples 97-8 hrs baggage).
Couple and family counselling.
Career counselling.
We give counselling to sick people and to those terminally ill with less hope.
Personal growth counselling.
Spiritual counselling and Bible study.
Anger and stress management counselling.
Drugs and alcohol dependent counselling.
Counseling the suicidal.
HIV/AIDS patients counselling.
We give counselling to people with different psychological problems.
We also give psychotherapy.
Prayer and healing ministry
We supplicate to the Lord the problems of the society and the world in earnest prayer.
We pray and ask for Gods healing power upon those suffering spiritually and physically.
We pray for those youngsters who come with varied problems and pray for blessings upon them.
We pray for anyone needing prayer support and healing.
We give training in evangelism to the evangelist through the School of Evangelism.
We carry out door to door home visitation.
We give personal evangelism to those who seek as such and help them to accept Christ as their saviour.
Mr. Jongshimanen Youth Director
Contact: jmanenjamir@gmail.com/ +91 9856890573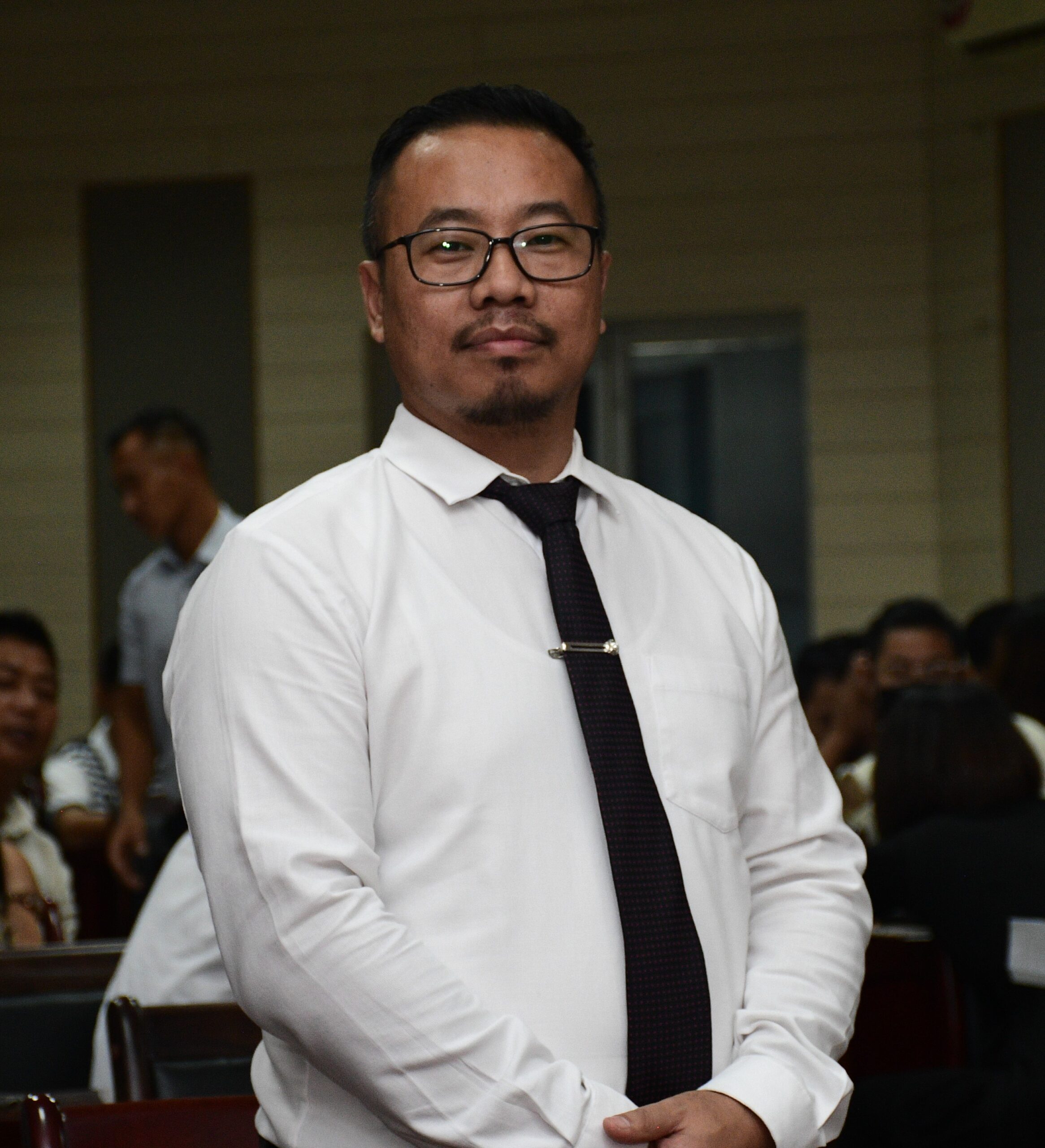 Mr. Chubaniksung
President
Ms. Meyisangla Jamir
Secretary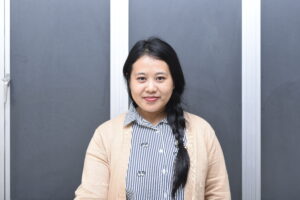 Ms. Moanaro Ozukum
Asst. Secretary
Mr. Moameren
Vice President
DABA YOUTH MINISTRY (DABAYM)
The mid 20th century saw the influx of students to Dimapur Town in search of better and higher education. But the church had no ministry dedicated especially for these youngsters. Moreover, many young people just wasted their precious time in useless gatherings and celebrations. Seeing this sad situation the then Pastor Lt. N. Tatong (Changki), taking much hardship gathered the youth under the name C.E. with Mr. Imnanükshi as its first President and organised evening service every Sunday; this was the year 1966.
The youth was organised under the motto, "To bring out the Ao youth from worldly living & ways and help them through teachings from God's word." And under that motto the Youth Department carried out projects and ministries to bring the young people closer to God, thought the initial years were not all that smooth sailing in terms of response.
The Youth department finally got affiliated to ACYE (Ao Christian Youth Endeavour) in the year 1975 which remains to this day. However, the need for a full time staff to oversee and supervise the department gathered momentum and finally in the year 1977 Mr. Taku Longkumer (Changtongya) was appointed as the first Youth Director.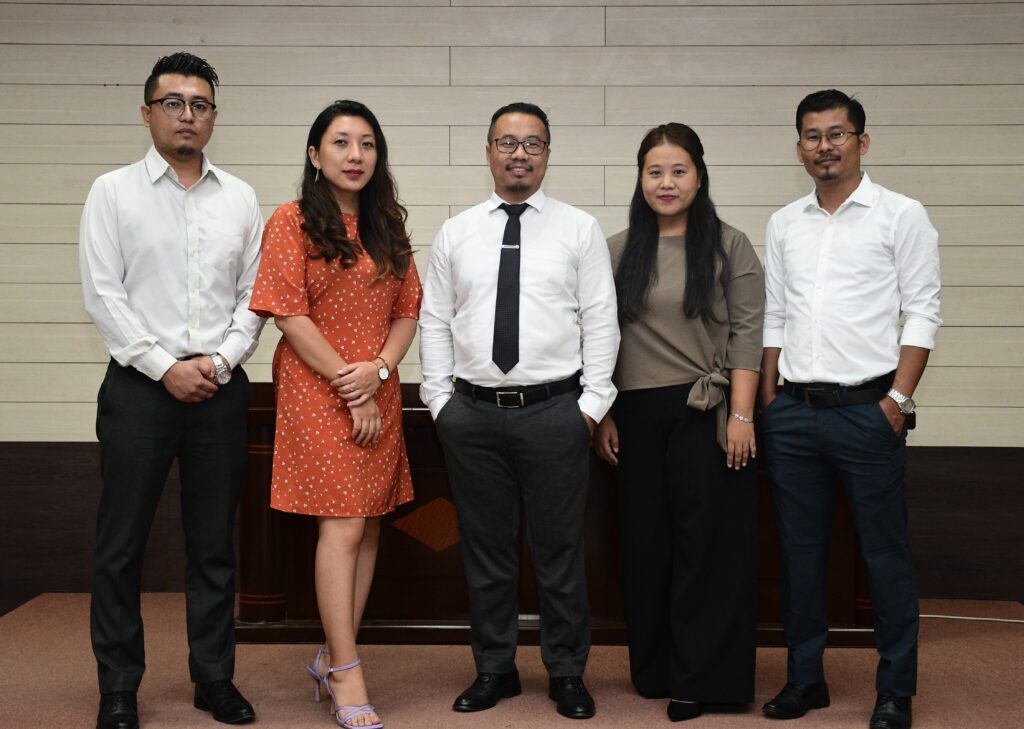 The Youth Ministry is one of the departments of the Dimapur Ao Baptist Church and it is headed by the Youth Director, Mr. Jongshimanen Jamir. The Ministrial office is assisted by four General Office Bearers (voluntary) namely the President, the Vice-President, General Secretary and Assistant General Secretary.  They make binding decisions and look after all the youth affairs.
There are officially recognized eight fellowships which functions under the supervision of the General Office. Each fellowship consists of four fellowship Office Bearers. They manage the youth and youth related programmes in their respective fellowships. Again, each fellowship has its members divided into Houses and Clubs (Cadet Club, Crossroad Club and Crusader Club) with elected leaders respectively. 
The General Office's functions include dispatch of information, delegation of works and making recommendations for proper working of all member fellowships. The fellowship Office bearers are responsible to the General Office on all matters related to youth. The General Office and the eight fellowships work hand in hand to accomplish the common goal of bringing the youth together under the church ministry.
Each fellowship Youth Ministry has an Advisor, to advise and guide the young people. Adding to that there are a total of 8 Youth Evangelists one each for the 8 fellowships with the main purpose of evangelism among the youngsters. The ministry also has two Deacon Representatives and 3 Executive members.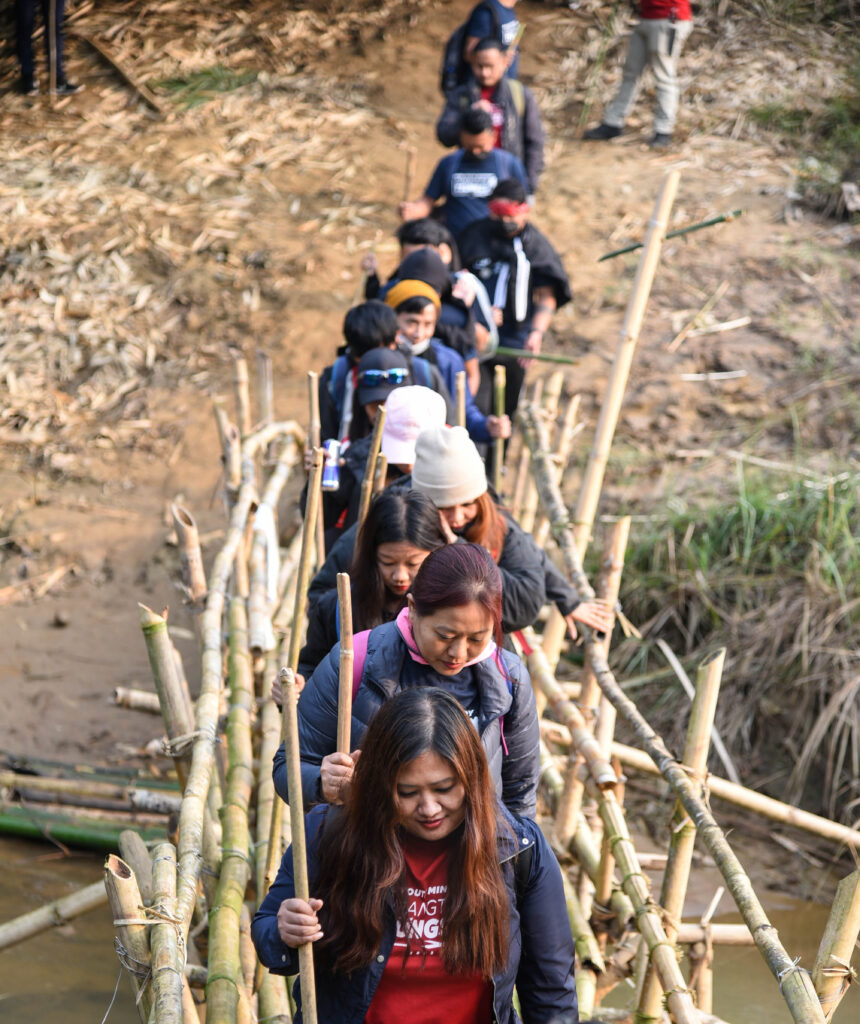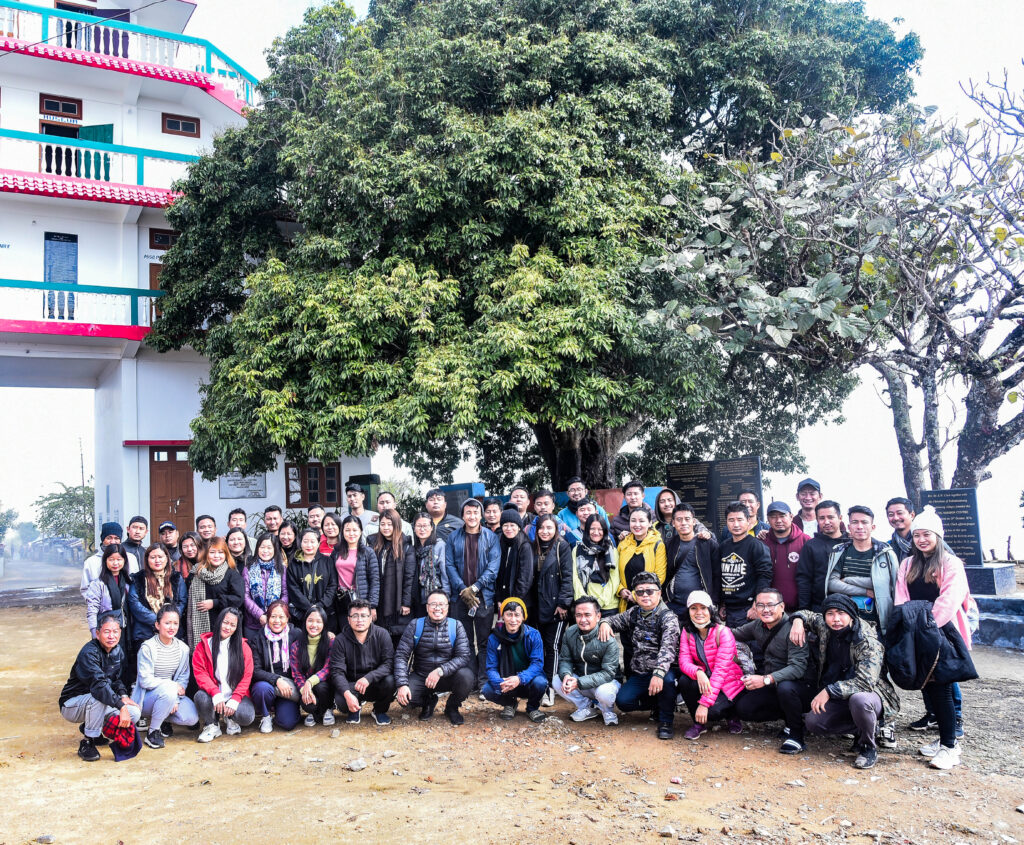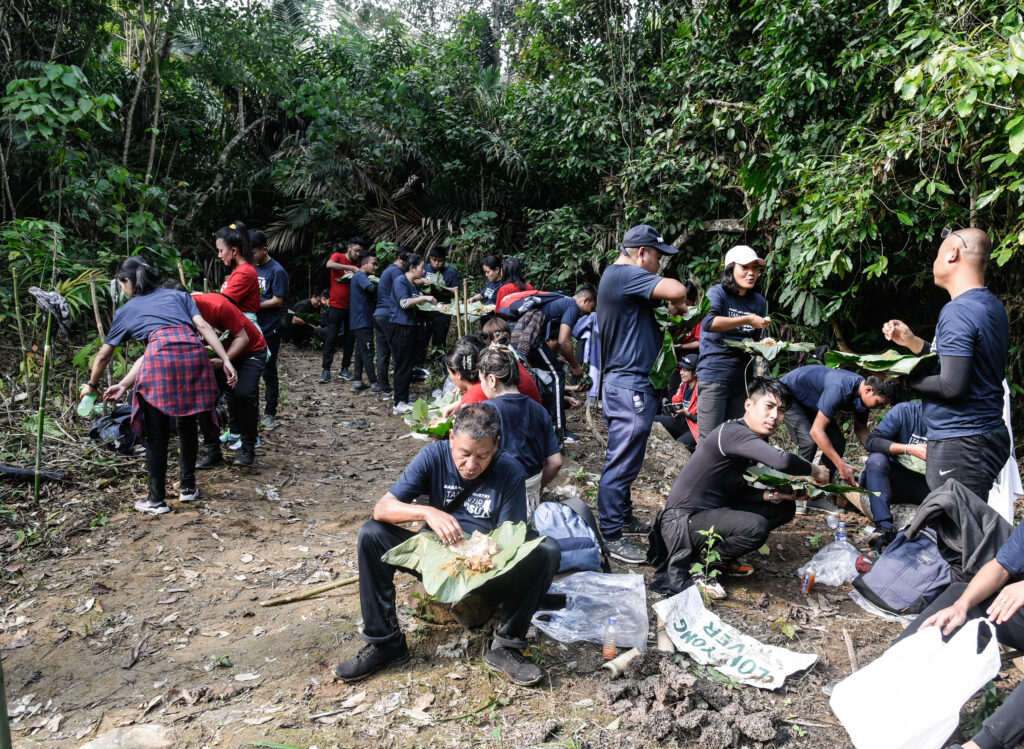 World Environment Day (5th June 2015): A yearly event whereby theme based activities is carried out from cleanliness drive and tree plantations to sensitization programmes.
Praise & Worship Consultation (11th April 2015): An annual programme amongst the members of Worship teams from the 8 fellowships for discussion, consultation and resolution.
Leaders Orientation & Spiritual Awakening (17th – 18th April): Annually
Youth Revival (March – June): Annually
Motivational Programme: To motivate the youth to make use of their skills for self-reliance.
Sports Ministry (Home-land & Cross-culture):  To reach the unreached with the gospel through sports.
Talent Promo Programme: A promotion of talent for God's glory
True Love Waits: Signing of Pledge cards & Card holders Meet once a year.
Cadet Club (13-17 Years)- Cadet welcoming programme.
 Cross-Roads (18-25 years) – Extravaganza programme.
Crusaders Club (25 years & Above; also known as the "Teintet Lanur"):  The Crusaders meet once in every 3 months.
Touch Dimapur: It is one of the most important events of DABAYM with major initiatives from the Teintet Lanur by doing mission-target activities not only inside but also outside the church.
Praise & Worship Team: i) The General team- It is composed of selected singers & musicians representing all the 8 fellowships. It has a Convenor. The worship practice is on the 2nd & 4th Thursdays of the month for 2 hours each. ii) Fellowship Team – The Worship practice is on a selected day every week for 2 hours.
Mission Exposure
Your life is more important than you may believe
Omen: Khrista Dak Inang II Peter 3:18